Mass & Service times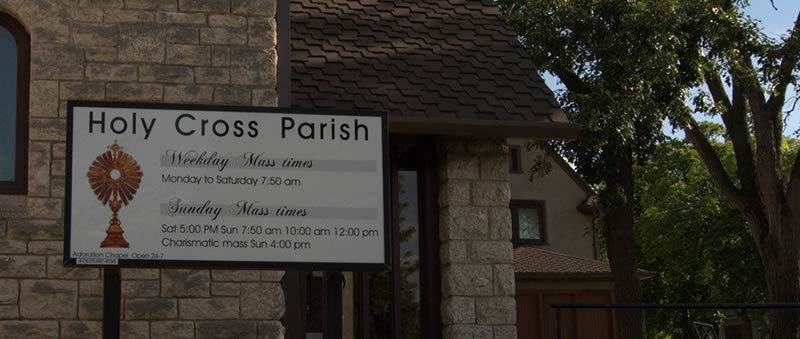 Please note that the entire province will maintain the Red Level Alert until at least February 12, 2021.
Restrictions on religious gatherings and the functioning of our Churches have not changed, however.
Therefore, no religious gatherings are permitted.
All public Masses are cancelled until further notice.
The Church and the Adoration Chapel are closed to the public.
Where to find us
252 Dubuc Street
Winnipeg, Manitoba
R2H 1E3
CANADA
Phone: 204-233-7367
Fax: 204-233-5355
Email: office@holycrossparish.ca
Parish Office Hours
Monday – Friday:
8:30am – 12pm.
The parish office is closed to the public. 
If you require any services, please contact us.
We will arrange these services by phone, email or regular mail.
Thank you for understanding!