Mass & Service times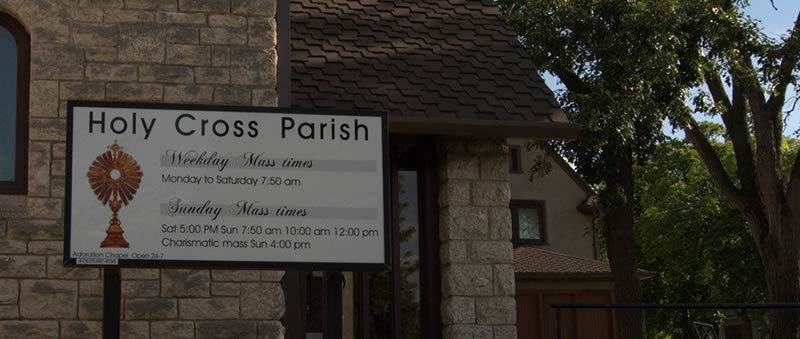 Changes to the existing Public Health Orders came into effect on Tuesday, December 21, 2021 and will remain until February 1, 2022.
The mass booking system is discontinued. 50 people (25 in the main body of the church & 25 in the annex) who are allowed entry to masses will be on a first come, first served basis. 
Face masks that cover your nose and chin are required at all times in the church for the duration of the mass. Face shields may not be used as a substitute as a mask.
Attendees are still required to fill out the Contact Sign-In Sheet upon entry. Please write legible and write down one person per line.
Social distancing rules are still in place except within individual households.
Please sanitize your hands before you enter and exit the church. Please also sanitize your pew.
MASS TIMES
Monday–Saturday 7:45am
Saturday 4:00pm
Sunday 7:45am, 10:00am & 12:00pm 
The 1stFriday, 1st Saturday and 3rd Friday devotions will be restored.
Holy Rosary will be prayed daily at 7:15am (Monday–Saturday).
Divine Mercy Chaplet will be prayed daily after the 7:45am mass (Monday–Saturday) and at 9:45am on Sunday
RECONCILIATION
Monday–Saturday after the 7:45am weekday mass.
There will be no reconciliation on Sundays.
Private reconciliation is also available by appointment only. Please contact the parish office.
Where to find us
252 Dubuc Street
Winnipeg, Manitoba
R2H 1E3
CANADA
Phone: 204-233-7367
Fax: 204-233-5355
Email: office@holycrossparish.ca
Parish Office Hours
Monday – Friday:
8:30am – 12:00pm
The parish office is closed on weekends and holidays.