Deacon Gilles Urquhart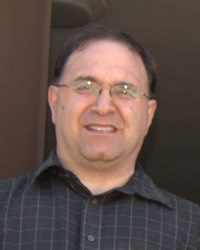 Start Date: August 1, 2011
Duties: Deacon, RCIA formation, Adult Education, Infant Baptismal Preparation
Background & Education
Deacon Gilles Urquhart was born in northern Ontario. At a young age his family moved to Winnipeg, however, grew up in St. Norbert and completed his high school education there. He holds a Bachelor of Arts degree from the University of Manitoba.
Before coming to Holy Cross parish he was a long time member of Holy Redeemer in East Kildonan.
Since the year 2000 he has been the owner of Stephanchew Church Goods in Winnipeg, Manitoba.
Gilles has been a deacon since 2008 and has been appointed to Holy Cross parish since 2011. He has been involved with RCIA, baptism preparation, adult education and preaching at Sunday Masses.