Life Story – Mark Blackburn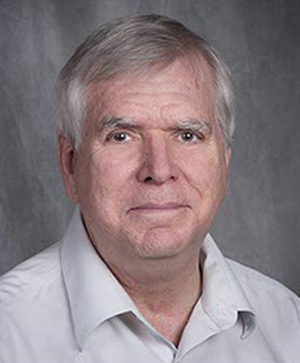 I've lived in Windsor Park for 30 years and about a decade ago I was drawn to Holy Cross – for reasons I can't really express, except to say, this church 'spoke to my heart'. It has since become my favorite church – not least for our Father Martin, who seems to be experiencing something of a miracle these days. He's been at morning Mass each day and without the oxygen unit he usually pulls around like luggage.
For the past two years I've been a volunteer with the R.C.I.A. Team (Rite of Christian Initiation for Adults) and with the guidance of Deacon Gilles, who as I like to say, gives the best homilies! I've learned to listen more keenly to the young people seeking to join the church at Easter. It's become a real learning experience for me – simultaneously humbling and gratifying. I'm a retired 66-year-old former TV journalist and former Manitoba Safety & Health Inspector and I would recommend this experience to others.
I tell friends who live in other cities that our little stone church on a hill, under spreading oak trees resembles (at a distance) an early English Catholic church, circa 1500. But I'm at a loss to describe its increasingly beautiful interior; except to say it reflects a traditional Catholic splendour – this, in addition to a very real air of sanctity. Wish I could put it into words. I can't, except to say, that the first time I visited Holy Cross a decade ago I've sensed a certain holiness that I'd been missing elsewhere.
I also tell friends that Holy Cross is the only church in this city of 700,000 with a true, 24/7 Adoration chapel. Again, I wish I could put into words what visiting the chapel each day after Mass, means to me. I only know I couldn't live without it now! I've often thought; "I wouldn't trade this gift for all the money in the world".
Each Sunday I bring a mentally-handicapped friend Michael O'Connor to the 10:00 a.m. Mass; we usually sit in the side annex, after a brief visit to the Adoration Chapel. When Michael emerges from the chapel, he often says, "It's good!" and "That's the quietest room in the city!"
For these and other reasons I thank God for Holy Cross, and for the wonderful people of this parish.